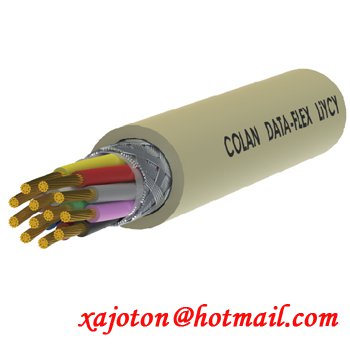 COLANDATA-FLEX LiYCY
update£º2015-03-23 12:00 Click£ºtimes
brand

model

describe

VDE0812 COLAN - DATA - CABLE LiYCY cables used for various communication systems and digital signal processing system of DATA and transmission of all kinds of sensor signals. Product is suitable for indoor use dry or wet environment. Widel
introduce
VDE0812
COLAN ® - DATA - CABLE LiYCY cables used for various communication systems and digital signal processing system of DATA and transmission of all kinds of sensor signals.
Product is suitable for indoor use dry or wet environment.
Widely used in automation, measurement and instrumentation, etc.
Weaving to choice in guaranteeing the product flexibility required conditions, make the cable has good characteristics of electromagnetic compatibility.
ÉÏһƪ£ºCOLANDATA-FLEX LiYCY TP
ÏÂһƪ£ºCOLAN -FLEX-220
more