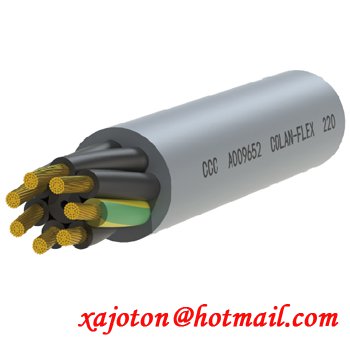 COLAN -FLEX-220
update£º2015-03-23 12:03 Click£ºtimes
brand

model

describe

GB/T 5023.7 IEC60227-7 HD21.13. S3 COLAN - FLEX - 220 cable for transmission power, electrical control signal. Can be flexible and/or fixed installation in cable tray, tube slot Products especially on the mineral oil and acid and alkali re
introduce
GB/T 5023.7
IEC60227-7
HD21.13. S3
COLAN ® - FLEX - 220 cable for transmission power, electrical control signal.
Can be flexible and/or fixed installation in cable tray, tube slot
Products especially on the mineral oil and acid and alkali resistance can be optimized, more suitable for the machine tools, machining center, car assembly line and other requirements.
Products through the CCC certification and CE, RoHS test, meeting the needs of China and the eu market.
Part of the product as stipulated in the standard naming principles in the eu model for H05VV5 - F;
Its model for YSLYO by VDE standard - J/OZ, contain the yellow green grounding conductor for JZ, excluding yellow green grounding conductor to OZ.
ÉÏһƪ£ºCOLANDATA-FLEX LiYCY
ÏÂһƪ£ºHUMMEL 1.209.1200.500
more