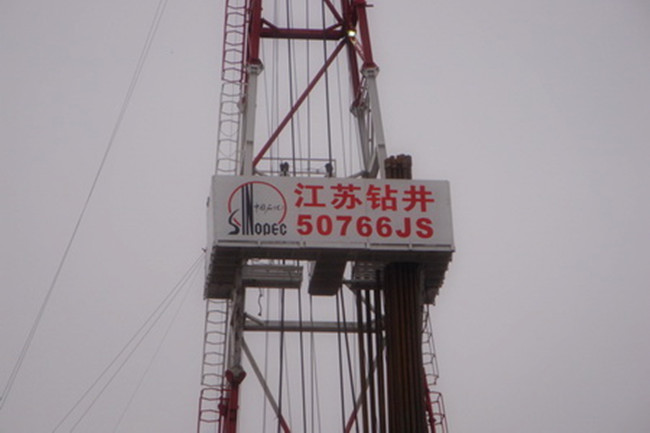 drilling ZJ50DB drive system
update£º2015-03-18 16:00 Click£ºtimes
brand

model

describe

Project introduction The system is mainly composed of generating sets the grid system, variable frequency drive system, power of motor soft starting system, auxiliary equipment of the power distribution system (MCC), electromagnetic brake
introduce
Project introduction
The system is mainly composed of generating sets the grid system, variable frequency drive system, power of motor soft starting system, auxiliary equipment of the power distribution system (MCC), electromagnetic brake system and automation field bus, etc.
A, project characteristics
1. The system of drill plate with a PLC and relay two control ways, enhance the system reliability and stability.
2. The system of units and the automatic and manual two kinds of ways, enhance the reliability of the grid.
3. The system of high power motor controlled by soft kai, eliminates the motor start impact on power grid.
Second, the system composition
1. The rotary table drive system
2. The generator control system
3. The two unit grid system
4. Soft start control system
5. PLC and relay control system
6. MCC distribution system
Three, the system function
1. The rotary table 6 se71 Siemens frequency conversion cabinet control was adopted to realize stepless adjustment, can be positive and reverse, the torque limit function.
At the same time frequency converter also has the perfect powerful self-check function!
System detailed scheme
One, the power control cabinet
1. Adopt schneider high-performance circuit breaker for safe and reliable electric current of the breaker.
2. Use powerful 7330 meter testing and monitoring of power grid.
(3) of the unit by two methods of manual and automatic grid to increase its reliability.
Second, the frequency conversion cabinet
1. Using Siemens 6 se71 ark of frequency control of motor speed, greatly improve the reliability of the system.
2. Through the system bus network communication.
Third, integrated control cabinet
1. The rig123.net' target='_blank'>drilling rig system with the Siemens 6 se71 as the core, adopting field bus control technology (profibus-dp) constitute a system network.
2. The control part adopt S7-300 (CPU315-2 dp), ET200M, 6 se71 composition.
3. Has the network self-diagnosis function.
4. Adopt emergency control system composed of relay.
Four, MCC cabinet
1. The upper horizontal bus unified arrangement in the cabinet put oneself in another's position, and the device isolation, convenient connection between cabinet put oneself in another's position.
2. The use of schneider breaker drawer control box, compact structure, safe and reliable.
3. The modular technology, flexible, economic and reliable.
Five, the department of rig
1. The rig are driven each unit start-stop control unit, is equipped with electric alarm system, state indicator, current, etc.
Six, soft start cabinet
1. Adopt schneider soft starter, and reliable security.
2. The control part adopts S7-200 PLC programming control, flexible and reliable.
ÉÏһƪ£ºGrid power control system
more